Seven Hills Gallery
Our art gallery features a rolling exhibition programme of original, inspiring and thought-provoking artwork.
Seven Hills Gallery is located on one of our main corridors in the Huntsman building at the Northern General Hospital.
Exhibiting artwork by professional artists, and occasionally by patients and staff involved in special Arts in Health projects, we hope this space provides an unexpected opportunity for staff, patients and visitors to engage in art appreciation within a hospital environment. Certain pieces displayed may also be available to purchase.
The prelaunch on Tuesday 4 August 2020 saw Kirsten Major unveiling the stunning 'Wall of Thanks' exhibition, which included a montage of rainbow artwork sent in by children and families of our staff as well as the local community during the Covid-19 outbreak.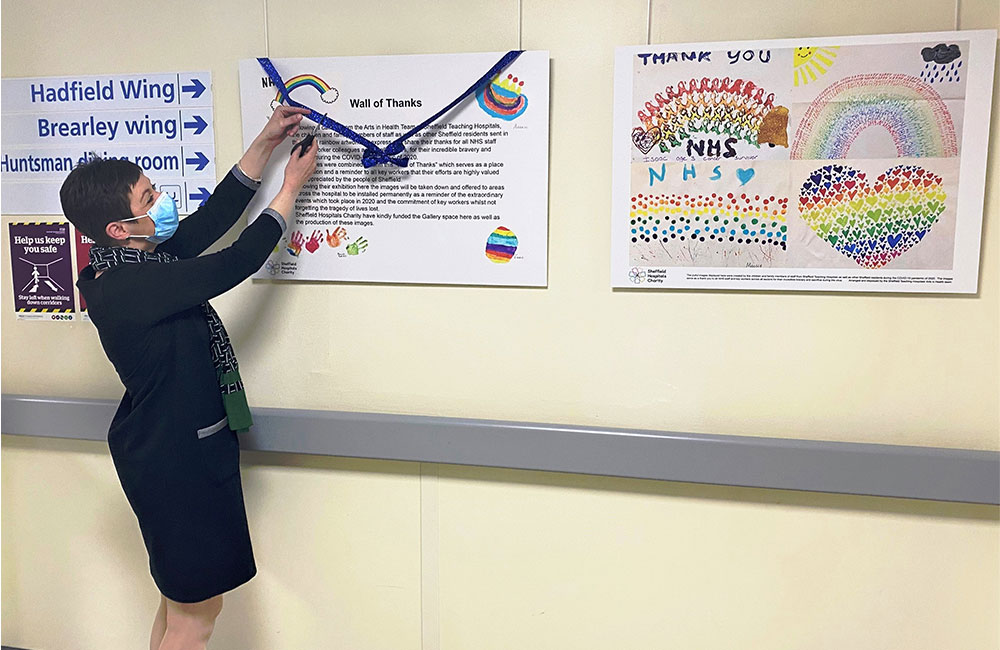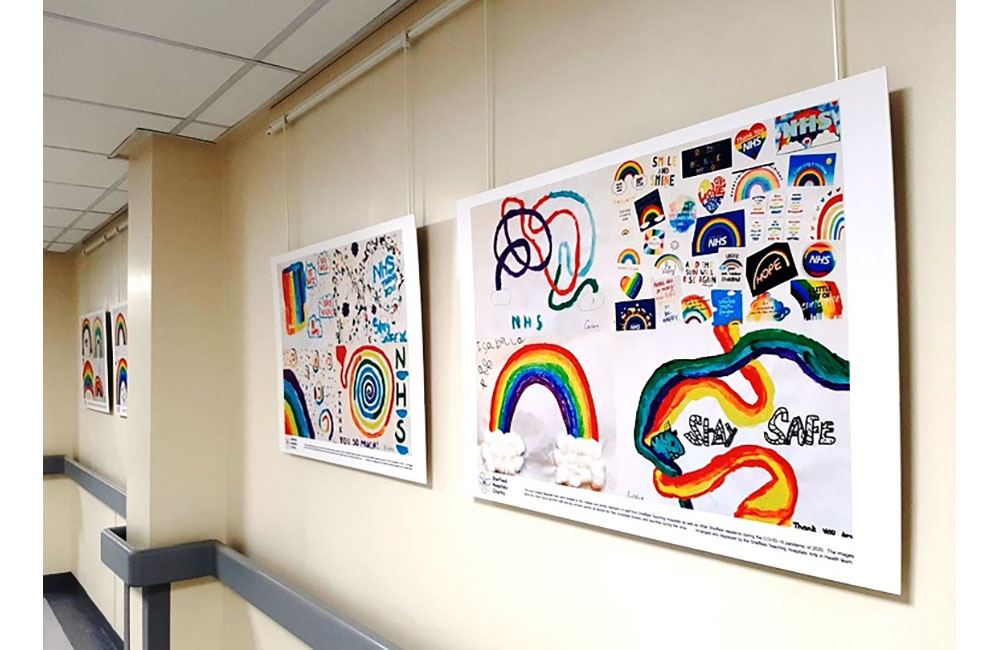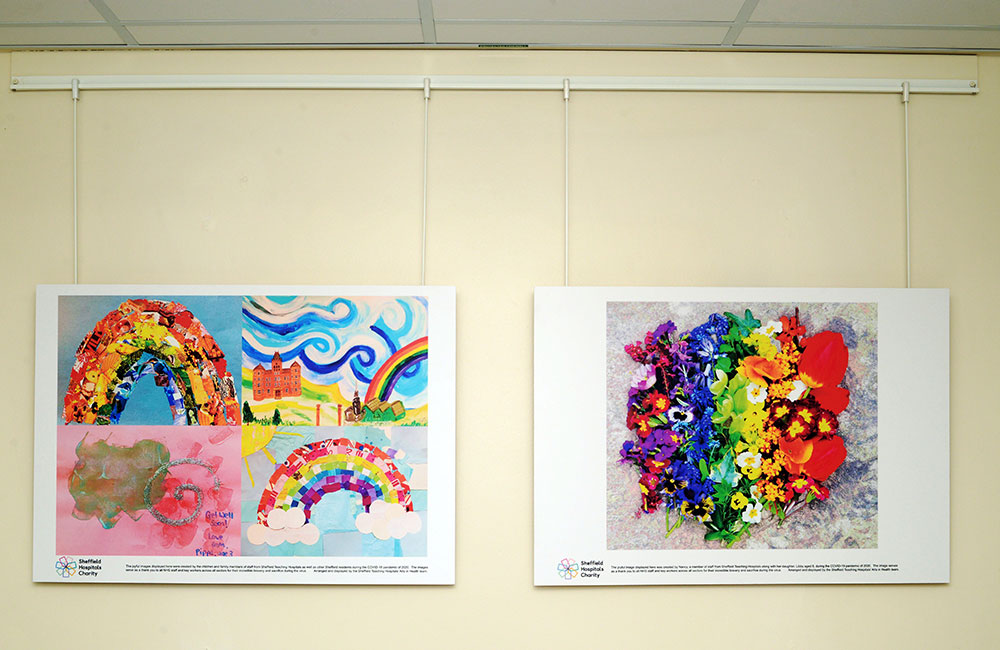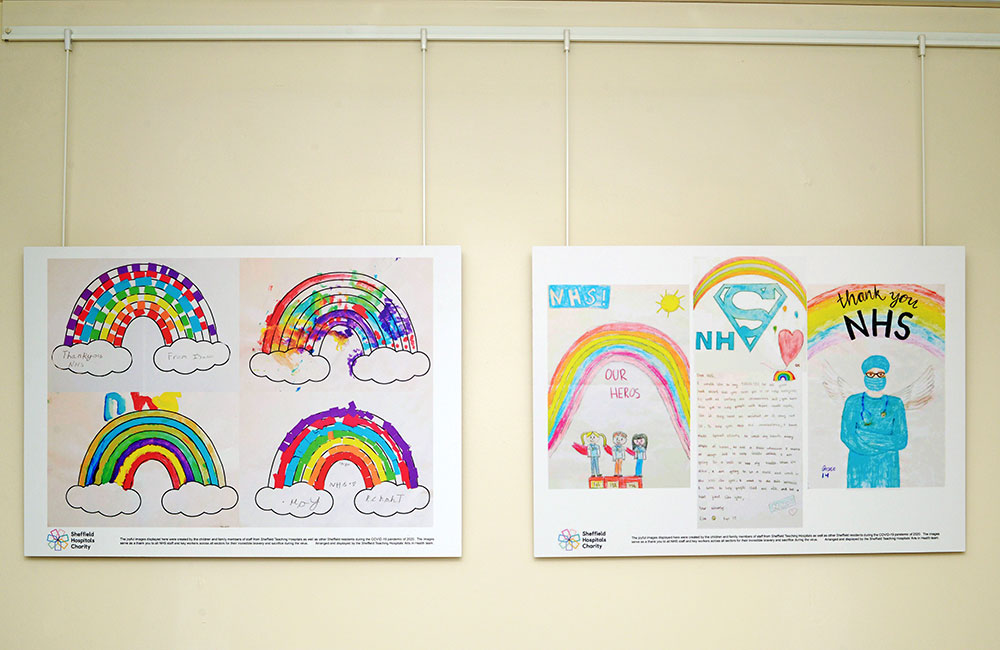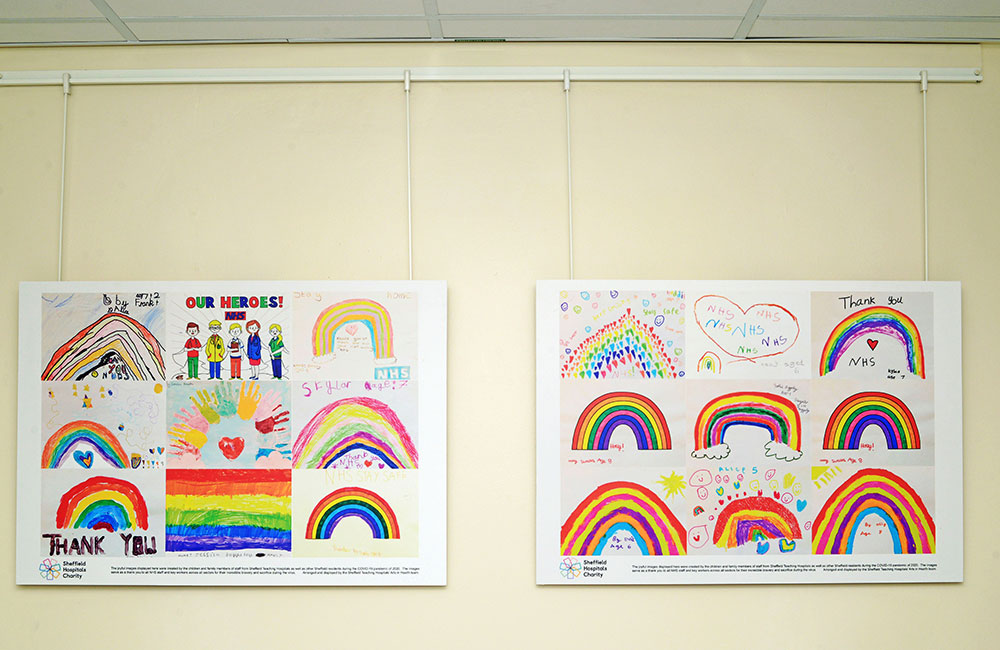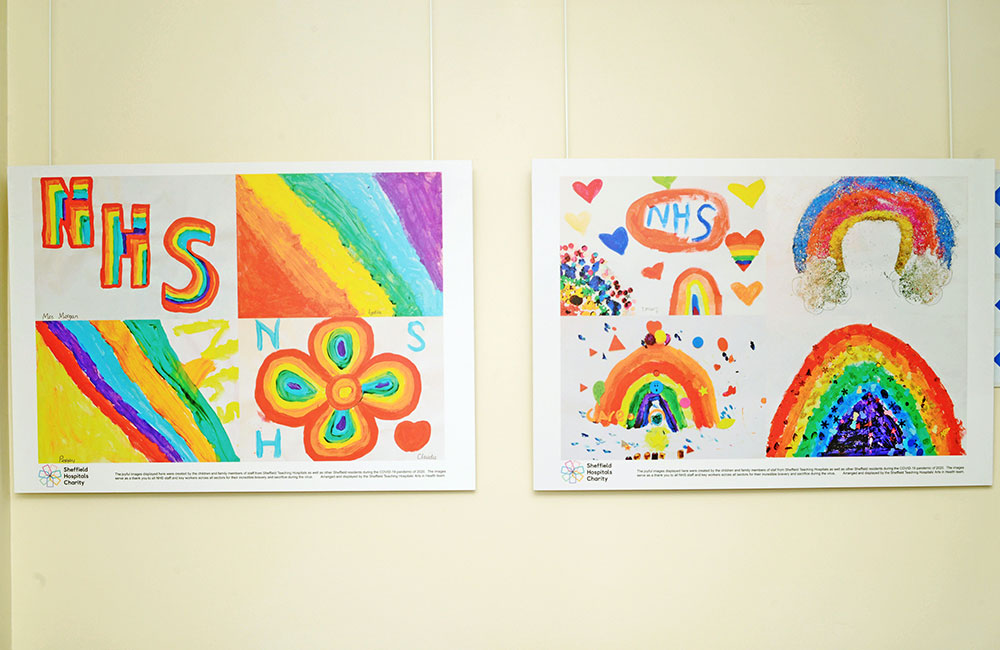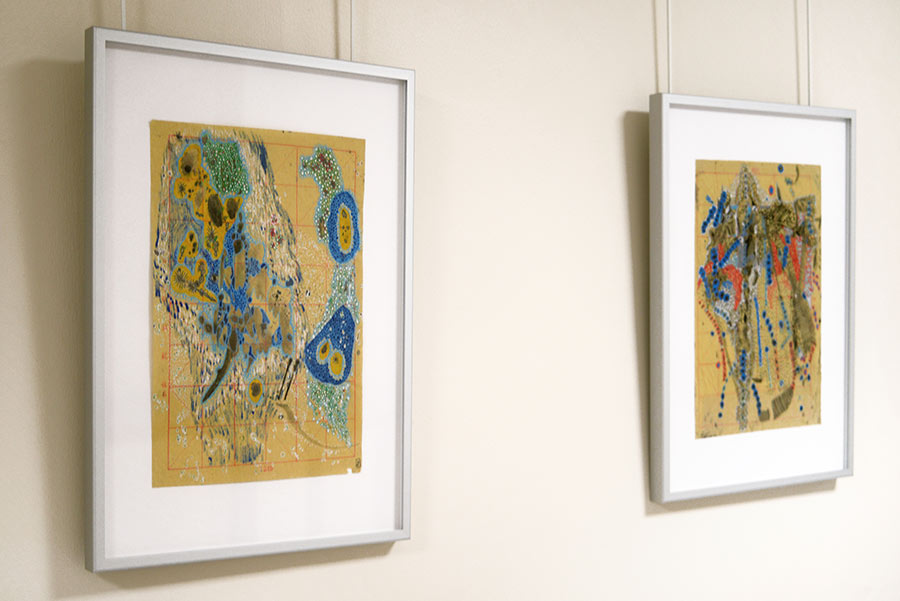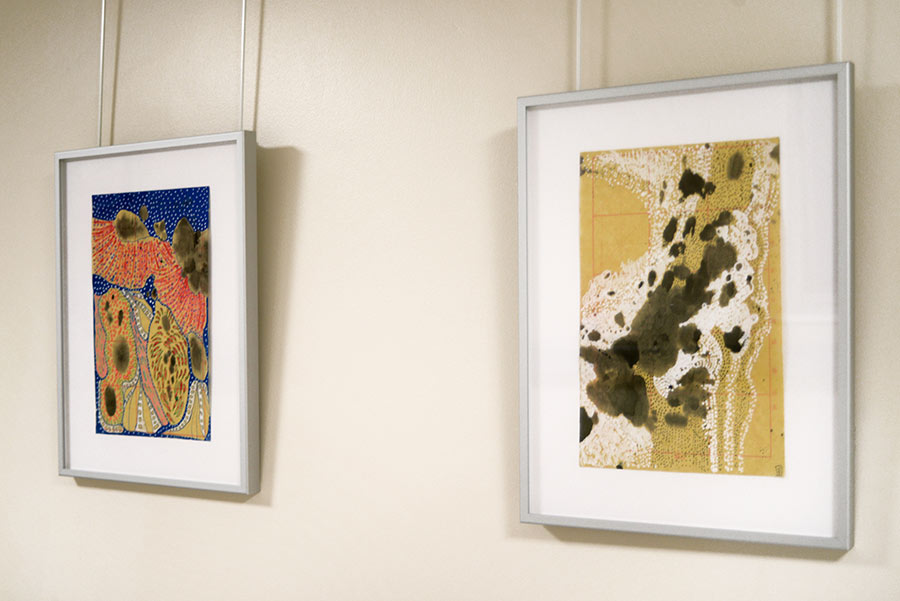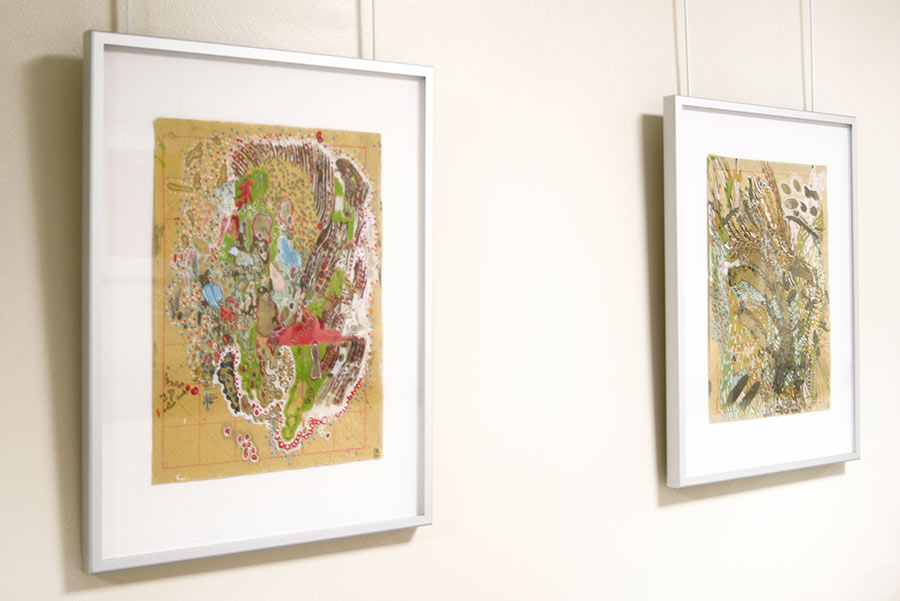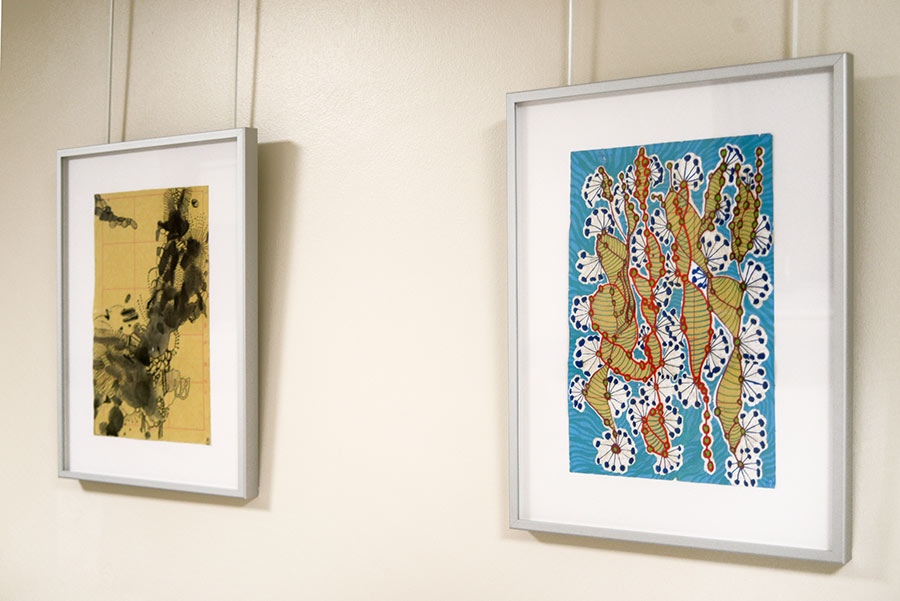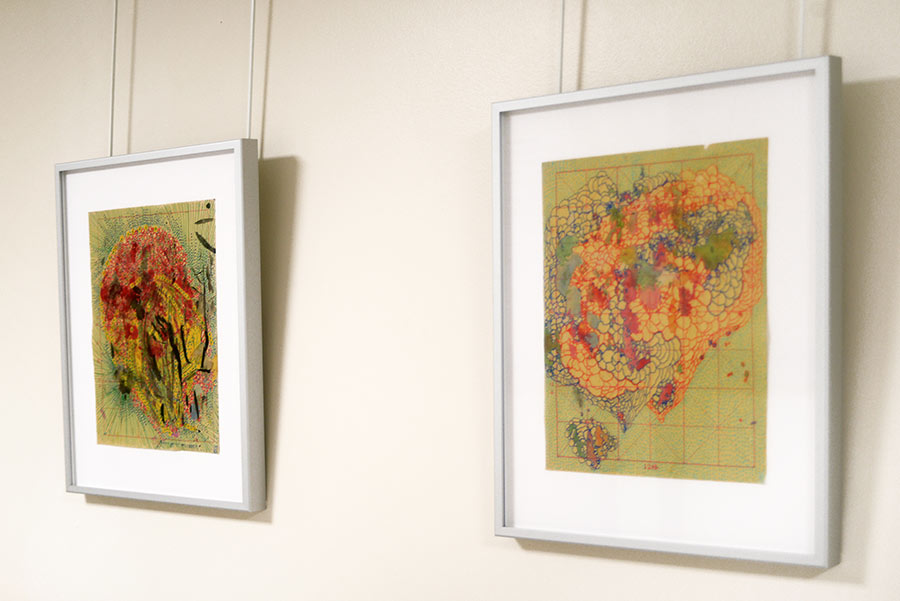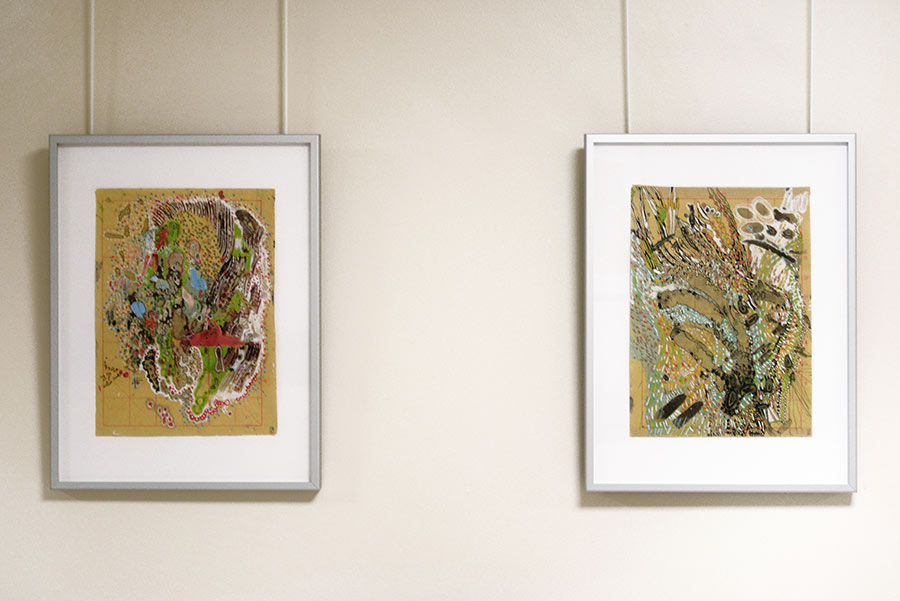 The official launch of the Seven Hills Gallery took place on Monday 2 November 2020 with the unveiling of artist Clare Smith's collection entitled, 'Chemo Day Drawings'.
Clare Smith was chosen as the first exhibiting artist by a panel made up of members of the Arts in Health team, a senior clinician and a Trust governor. We found her work beautiful, inspirational, moving, and fully encompassing the aims of our new gallery space. The strong connection between Clare's artwork and her own healthcare journey was a key factor in the selection. Clare really understands the therapeutic nature of drawing and being creative, especially during the challenging times in life, which resonates with our ethos here at Arts in Health.  
All the artwork in this exhibition is for sale. Seven Hills Gallery is kindly funded by Sheffield Hospitals Charity and any commission will go to them to help support the work of Arts in Health within the Trust. For enquiries, please email sth.arts@nhs.net
The Arts in Health team relies on the goodwill of our dedicated team of volunteers. We also regularly work with professional artists and musicians on a variety of creative projects across the Trust.