Arts activities
A stimulating and enjoyable creative programme for our patients.
We offer a varied, stimulating and enjoyable weekly programme of creative activities for the benefit of our patients. Our focus is mainly on wards where we have a high percentage of elderly patients and those with dementia, however we also run popular sessions on some of our other wards including maternity, respiratory and gastro. Sessions are tailored to each patient group and may include arts & crafts, shared poetry reading, or fun singalongs with percussion and dance-based movement.
The main aim of our arts activity sessions is to enhance the patient experience and to help improve overall health and wellbeing. We have found that moving patients away from their bedsides into dayrooms (where possible), engaging in conversation, and encouraging participation in arts & crafts activities, has proven time and again to help relieve boredom, improve mood, increase social interaction, and reduce stress and anxiety.
Our friendly and enthusiastic team of Arts Volunteers assist us in achieving this aim as well as collecting valuable patient and visitor feedback following each session, which helps us to continually monitor and improve what we do.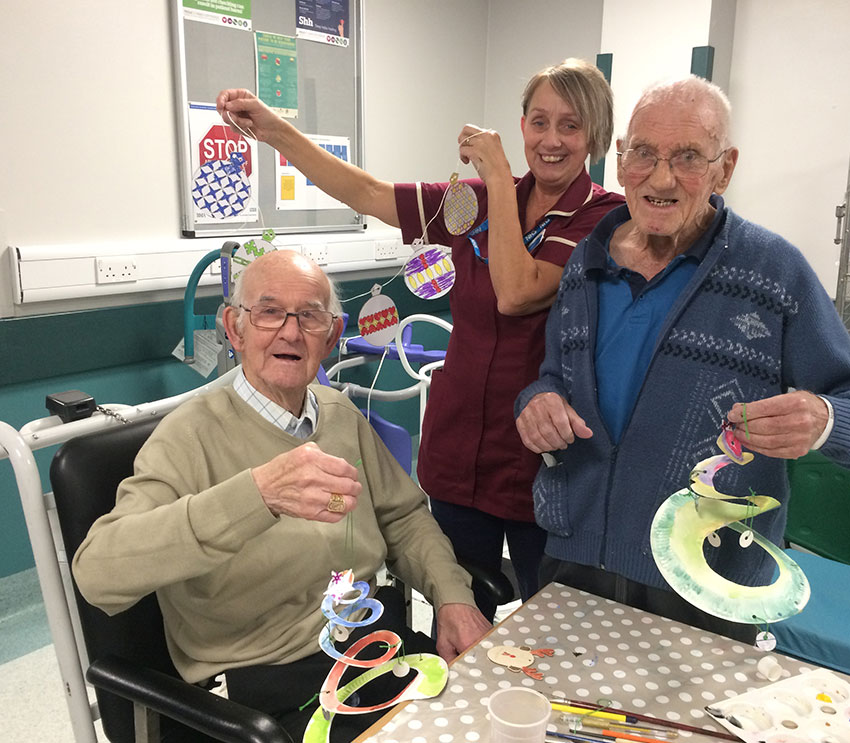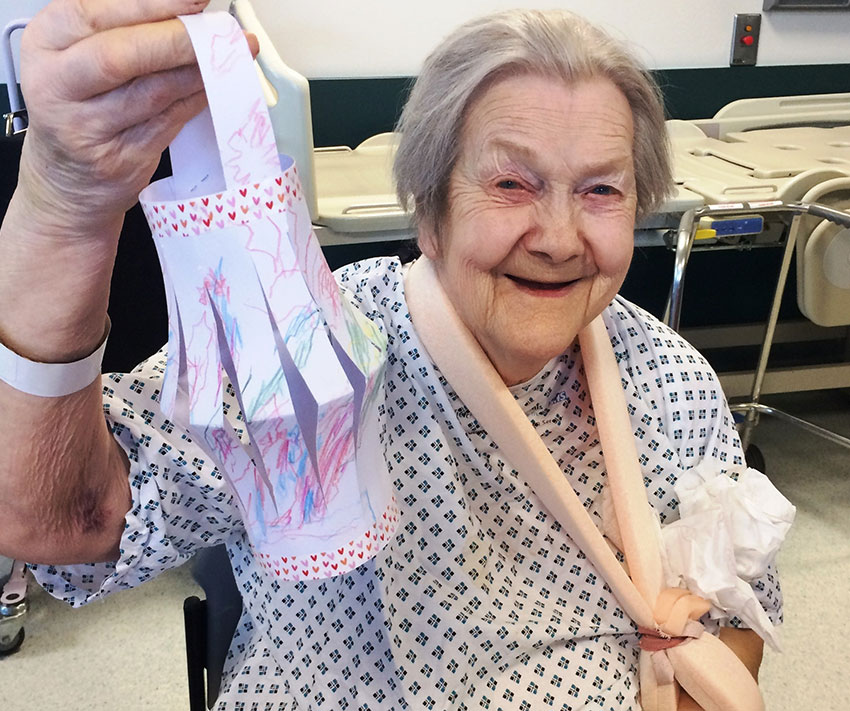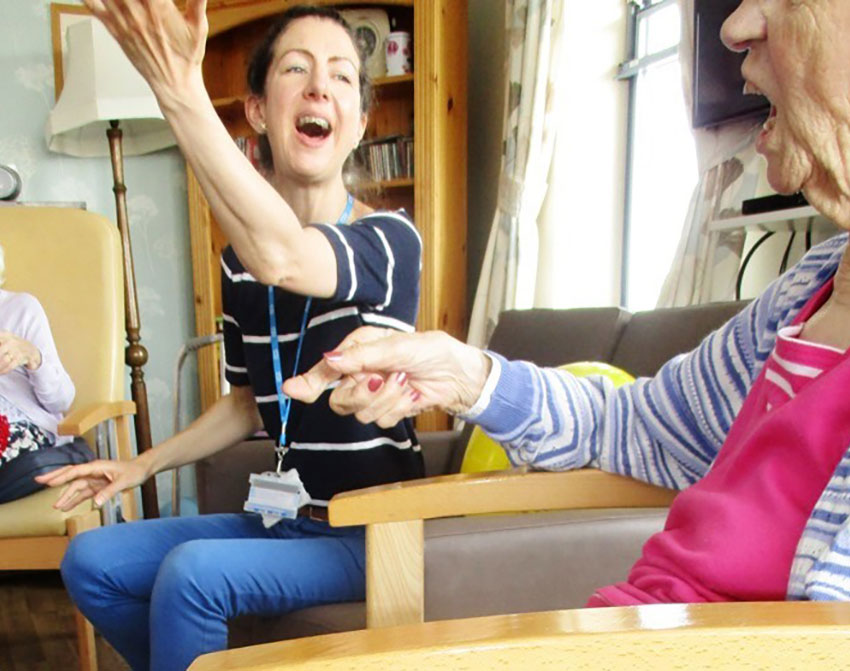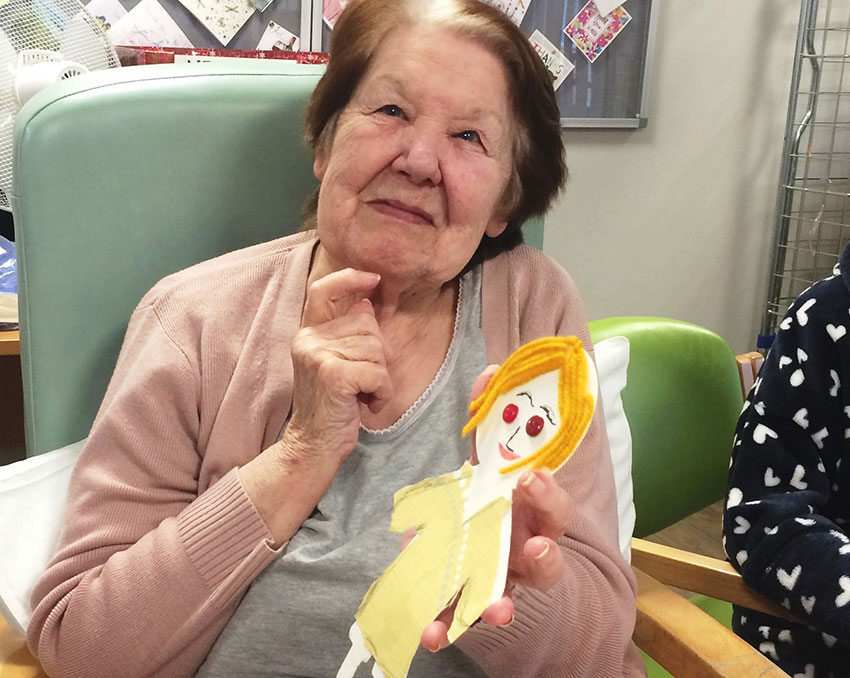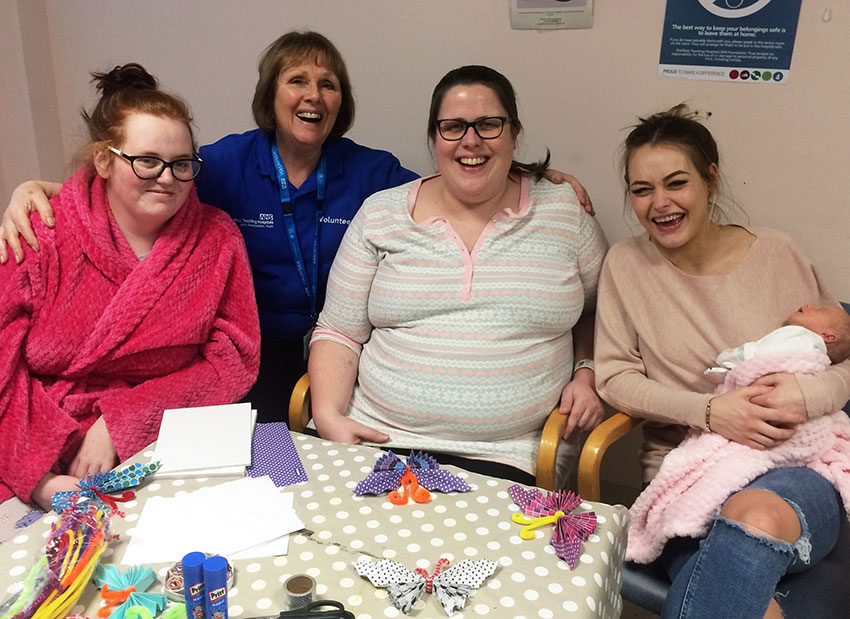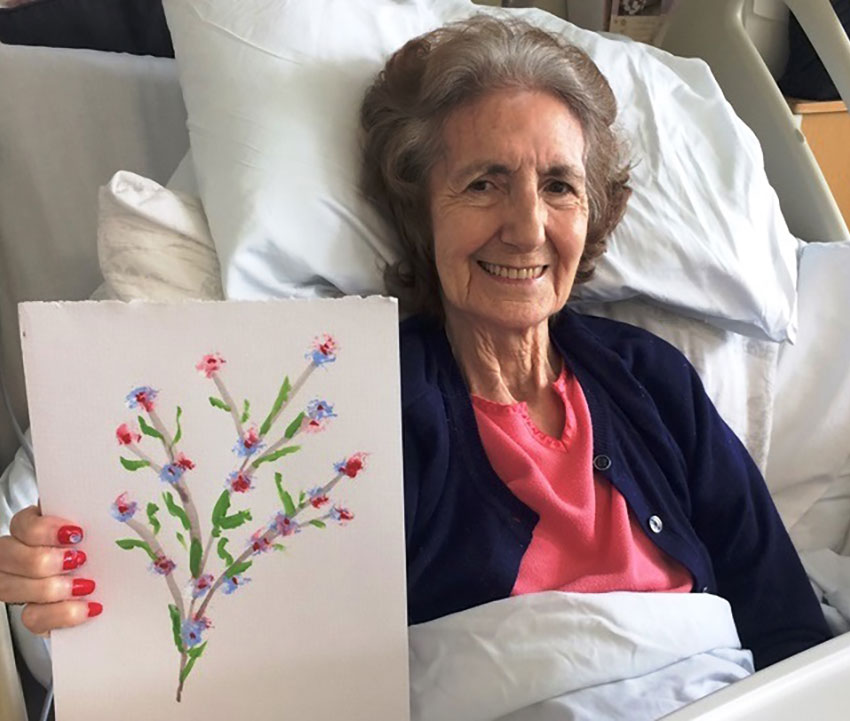 All our Arts Volunteers receive regular training and support from the Voluntary Services team as well as the Arts Activities Officer to ensure they can carry out their role with confidence and enjoy a rewarding experience volunteering with us at the Trust.
Sheffield Hospitals Charity has generously funded our arts boxes which are filled to the brim with a range of interesting and engaging arts materials. With the funds, we have also produced the popular arts activity pack which patients can use at their bedsides in between scheduled arts activity sessions.
Arts activity packs
Our arts activity packs contain adult colouring-in sheets, crosswords, poems, Sudoku, card making materials, pencil crayons, and more.
If you would like to order some packs for your ward, please contact us at sth.arts@nhs.net with your name, ward and number of packs required.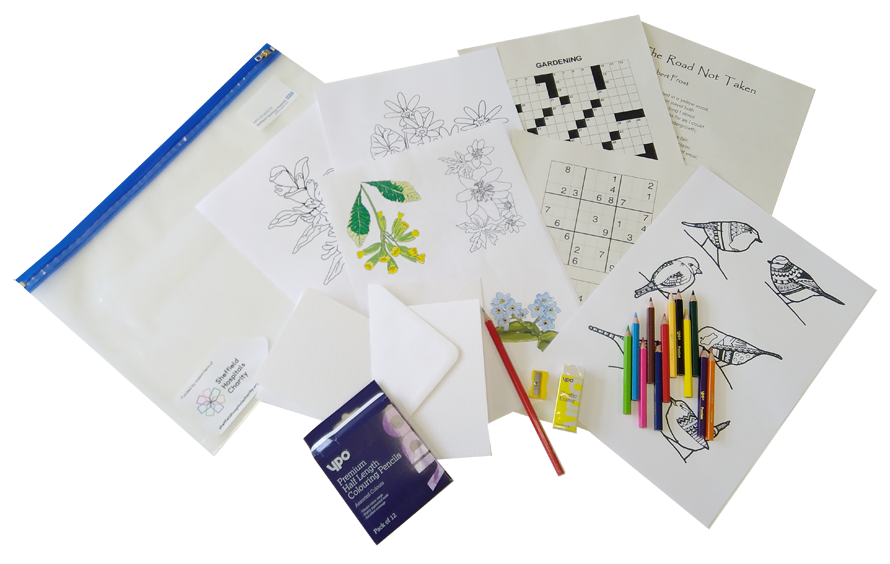 'I came across the arts activity pack when I was doing one-to-one support with a lady who had dementia. I came onto my shift and she had the pack in front of her but hadn't opened it.
'After talking with her for a bit she told me she'd always enjoyed painting so I decided to use the activity pack with her. She also told me that she loved Motown music so I played some on my phone and we did some of the colouring together. We were both singing along to the music whilst colouring, and although I had to encourage her to change colour or move to a different area, she really enjoyed it.
'Before she did the pack she seemed a bit bored, but during the activities she was singing and happy. Afterwards she seemed calm and relaxed - I could tell because she went to have a nap.
'The pack was great for me because one-to-one support work with patients can often be really challenging due to having to initiate and maintain conversation for long periods of time as well as being on high alert for risks such as falling. However, when using the arts activity pack we were both focussed and it helped create conversation.'

Saskia Dutton, support worker.
The Arts in Health team relies on the goodwill of our dedicated team of volunteers. We also regularly work with professional artists and musicians on a variety of creative projects across the Trust.