Music
Music performances in our hospitals to entertain, engage and enliven our patients, staff and visitors.
We are really proud of our fantastic music programme here at Sheffield Teaching Hospitals, regularly hosting local professional musicians who come to entertain, engage and enliven our patients, staff and visitors. All of the talented musicians we work with have been carefully selected and are trained and experienced in encouraging audience participation within a healthcare setting.
Our music concerts are expertly tailored to suit the musical tastes of each patient group, with musicians often taking requests and encouraging everyone to sing and clap along. Through friendly interactions with the audience, musicians are skilled in creating a relaxed and joyful atmosphere.
Listening to popular songs and favourite melodies from yesteryear can have a calming effect on patients in hospital, particularly patients with dementia who can feel anxious and confused in unfamiliar surroundings. Our concerts are often lively, happy events, enjoyed and looked forward to by patients, visitors and staff alike.
Regular live music concerts take place across our hospital sites including Critical Care, Dementia and Frailty, Stroke and Brain Injuries, Orthopaedics, Cancer Outpatients and Jessops Special Care Neonatal.
Photography: Elly Ross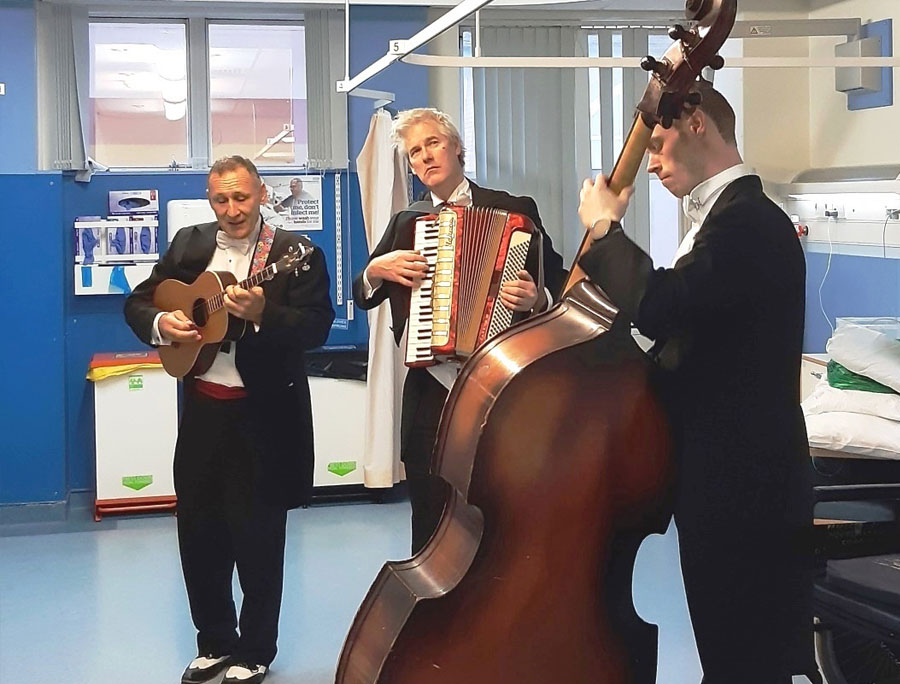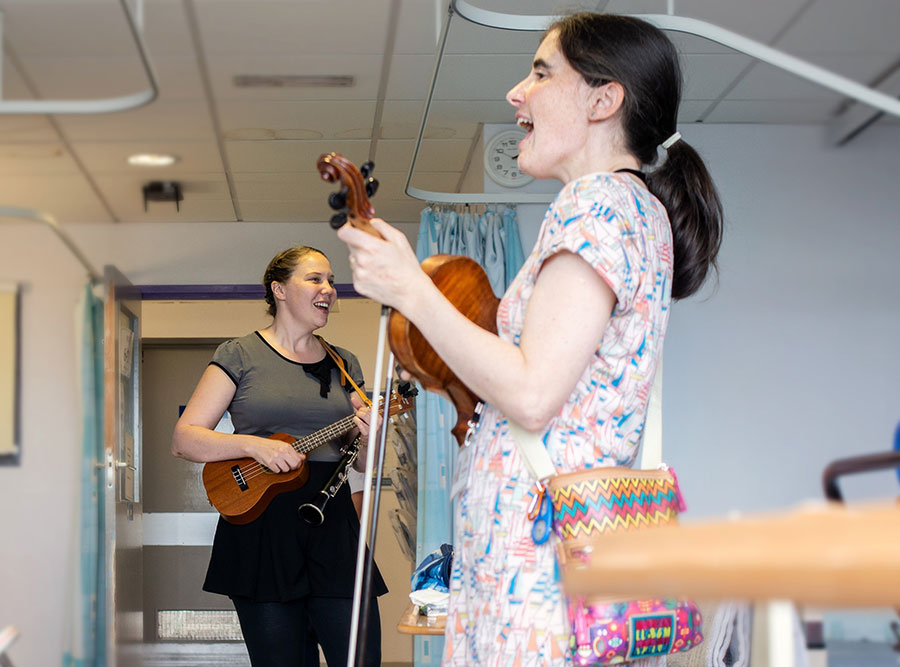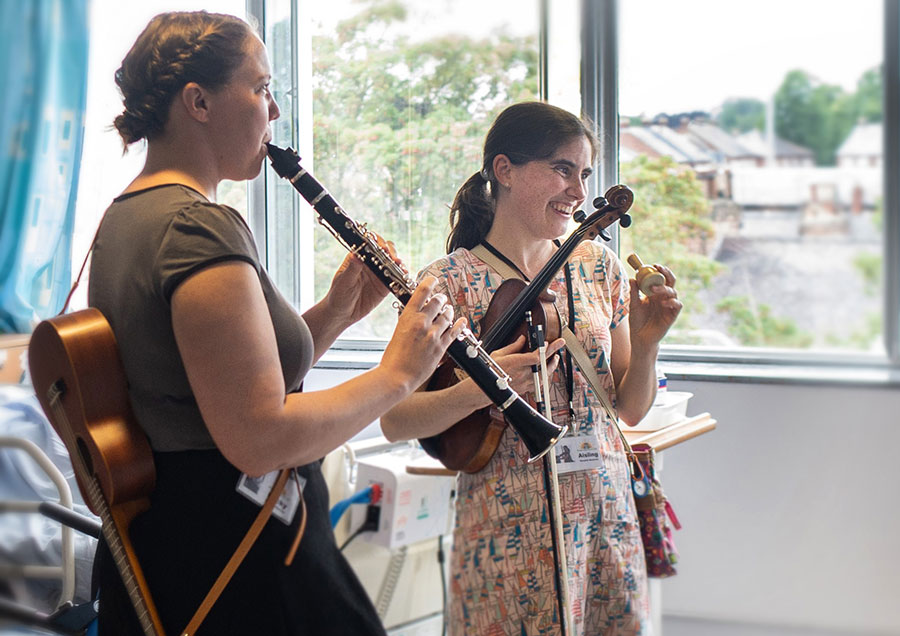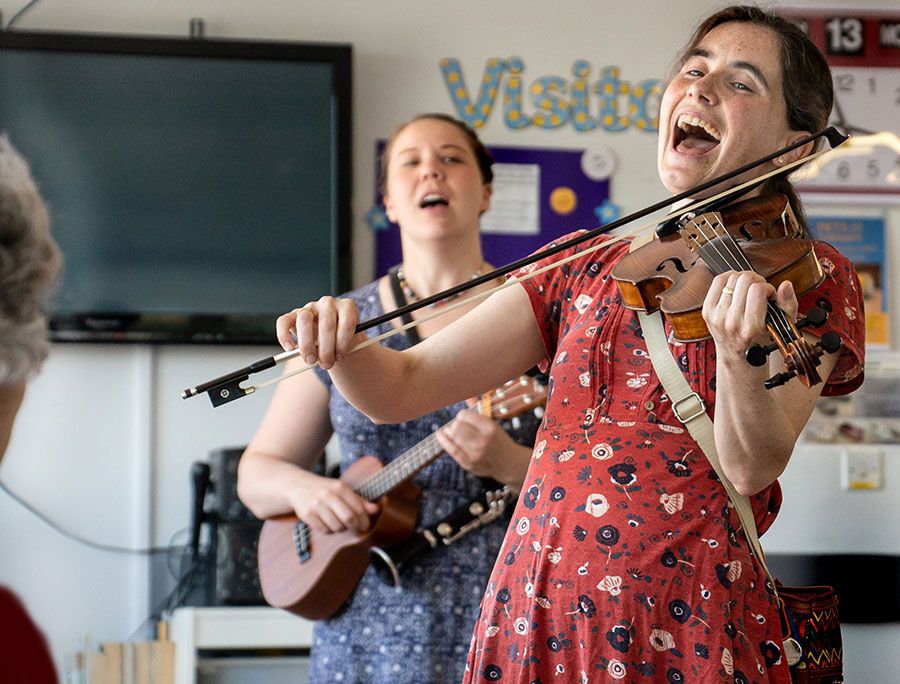 'It is a good idea to have live music in the waiting room area. It lightens the mood of the area and makes the stress of waiting for a consultation easier to cope with.'
Patient at Weston Park Cancer Centre.
The Arts in Health team relies on the goodwill of our dedicated team of volunteers. We also regularly work with professional artists and musicians on a variety of creative projects across the Trust.