Radiographers get arty this Christmas!
Posted on: 05 Jan 2021
The radiography department approached us during the Covid-19 outbreak with a special request for arts resources for their staff to enjoy during their breaks with the aim of helping counteract some of the additional stresses and pressure they are likely to be experiencing at this difficult time.
With funding from Sheffield Hospitals Charity, we put together an art box stocked with a variety of arts & crafts materials, including glitter pens, patterned paper and sparkly stick on gem stones. Within days, radiography staff were drawing around their hands and using these card cut outs to create individual pieces of artwork which were then brought together to form joyful Christmas tree collages. These fantastic trees went up on display in the wards to help spread some much-needed Christmas cheer.
We were delighted to see these photos of radiographers enjoying their new Arts in Health art box. We're absolutely loving the festive results and look forward to seeing future creations.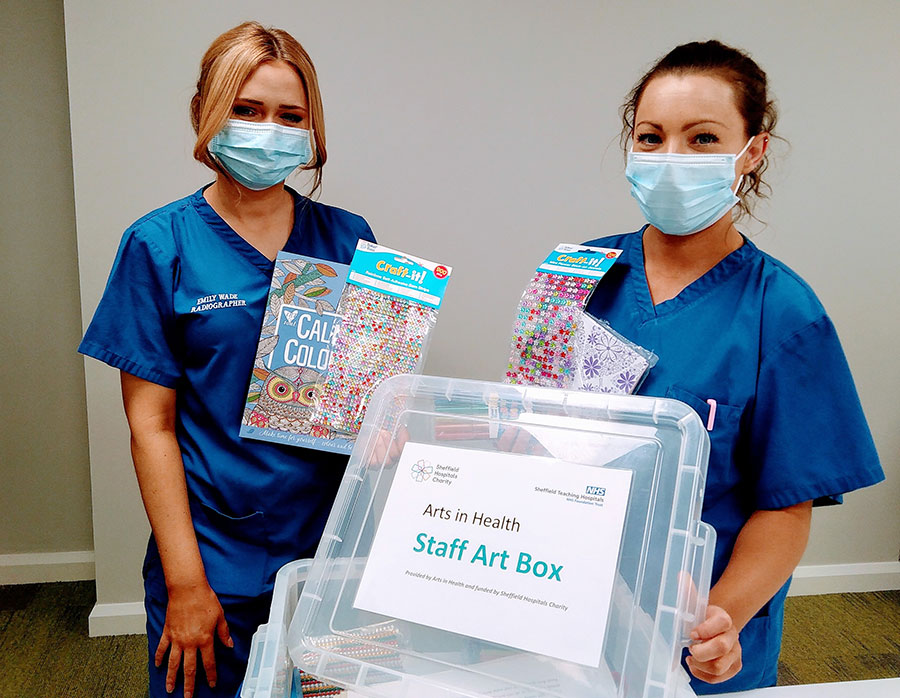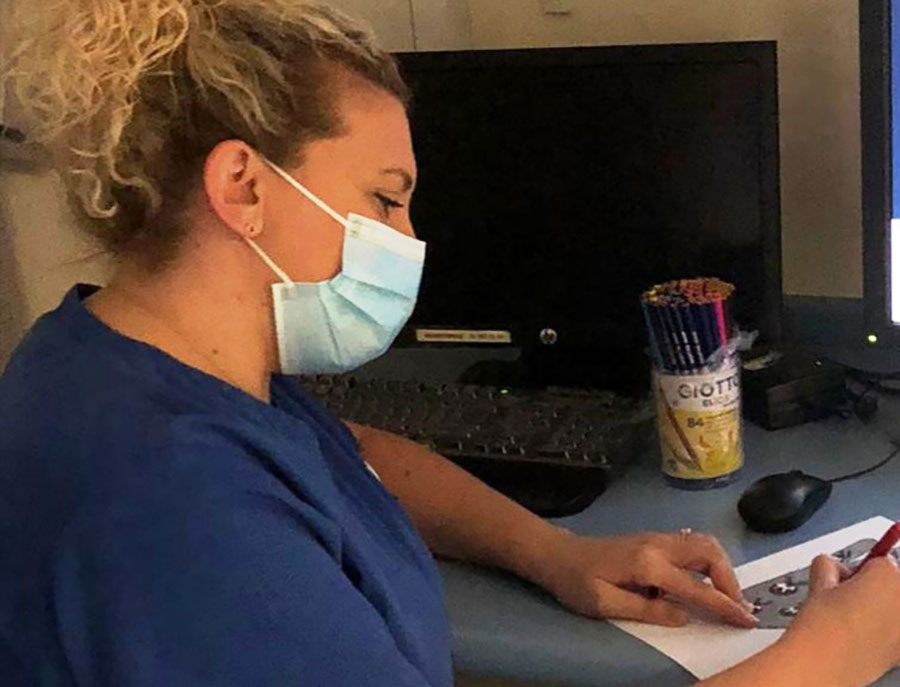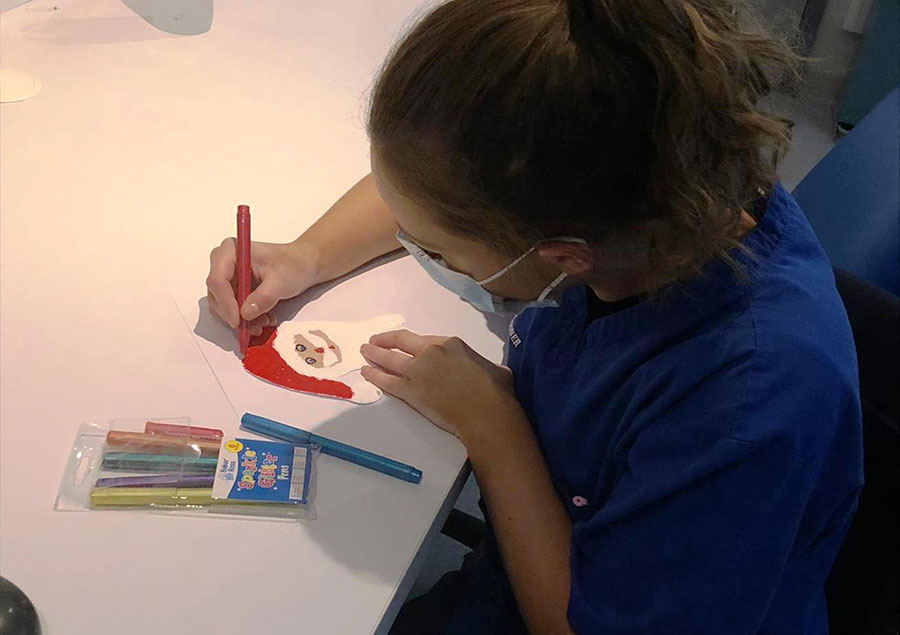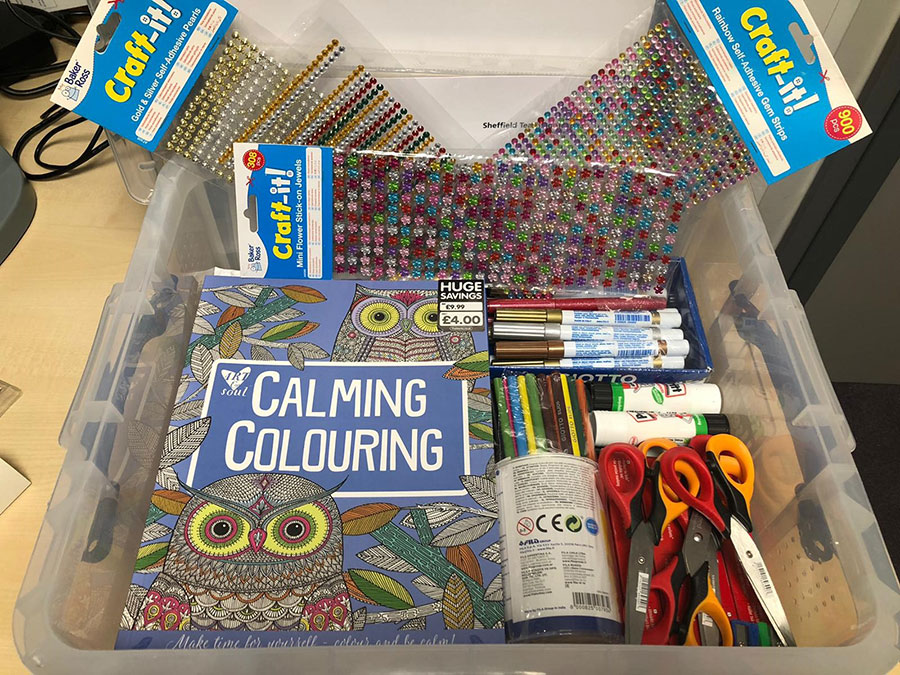 The Arts in Health team relies on the goodwill of our dedicated team of volunteers. We also regularly work with professional artists and musicians on a variety of creative projects across the Trust.