NHS staff art exhibition unveiled
Posted on: 31 March 2021
An exhibition of beautiful staff artwork was unveiled on Friday 12th March, at the Seven Hills Gallery, Huntsman Building C floor, Northern General Hospital.
We delivered online creative skills sessions for over 30 members of staff between September 2020 and February 2021, to support staff health and wellbeing. The sessions, delivered through Microsoft Teams, were led by mosaic artist Coralie Turpin and illustrator/printmaker Jamie Mills, both based at Yorkshire Artspace.
Arts in Health Coordinator, Mir Jansen, hosted the weekly sessions and said: 'We secured funding to support creative skills sessions before Covid-19 took hold in our hospitals. During the pandemic, art proved a welcome distraction for so many people who were affected by this disease and I'm really glad the feedback from our staff showed how much they enjoyed learning new skills and creating their own artwork. I think this is evident from the work they made for this exhibition.'
Shamse Hassan, Arts in Health Coordinator working alongside Mir Jansen, curated the exhibition, commenting 'it's a true privilege to be able to display work made by members of our Trust, and knowing that the making process has been a source of relaxation and respite for our colleagues fills me with pride. Seeing the beautiful work on show is joyful.' 
Here is what some of the participants fed back about their experience taking part in the courses: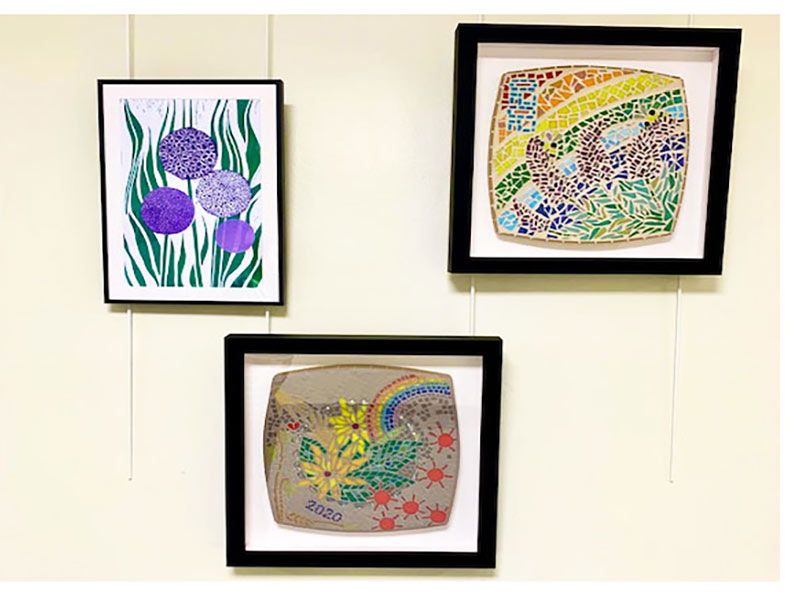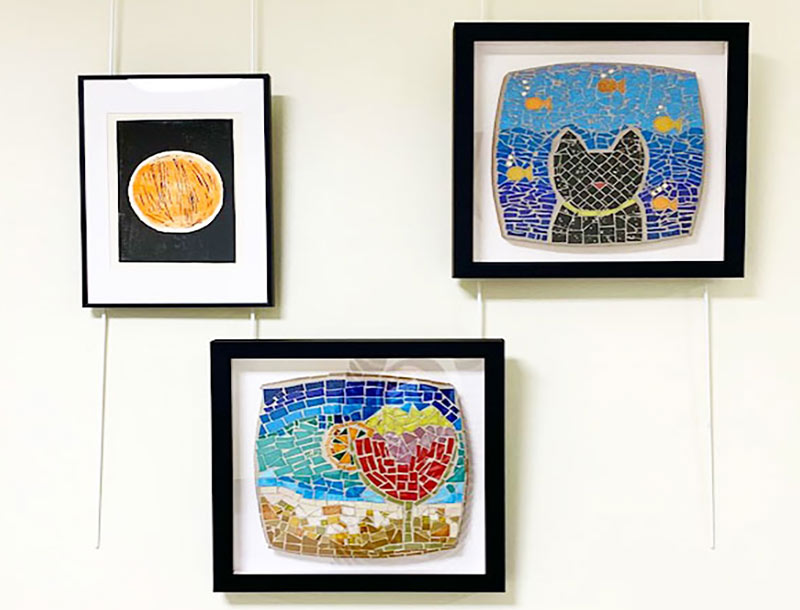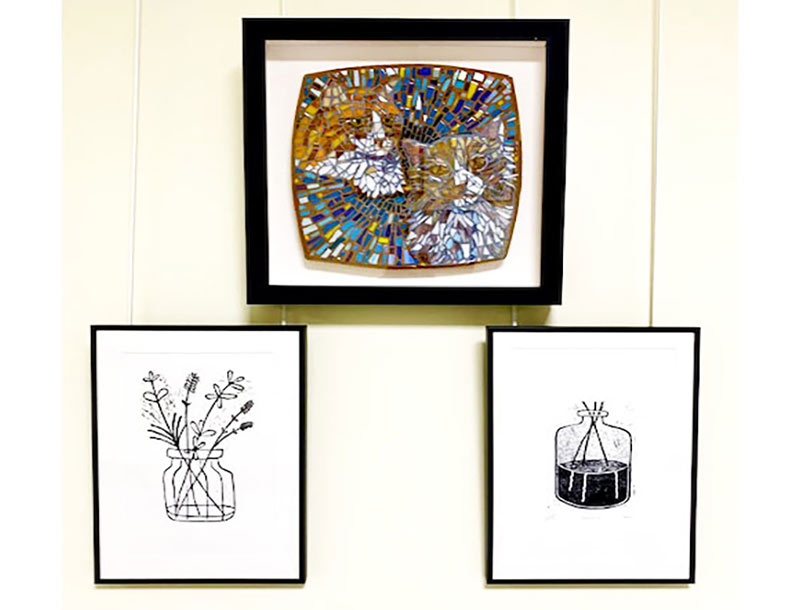 'I have loved the creative process. It has been a welcome distraction from the current situation nationally and pressures at work.'
'The chance to work with an established artist practitioner was wonderful. And to take the time out from thinking about work was very good for my mental health.' 
'Taking part in the organised creative activity helped to free my mind and helped me to relax and enjoy life more during this difficult time.'
'I was worried about returning to work following shielding for such a long time, but this course has helped me to feel more positive about returning to work.'
'It was a great distraction from the current doom and gloom of the pandemic and taught me a new skill that I am keen to keep practicing. I have already recommended this to my colleagues.'
These works will be on show at the Seven Hills Gallery from Thursday 11th March until 6th of May. The staff art club, part of our special 'In & out of Hospital' programme, is a partnership between Sheffield Teaching Hospitals NHS Trust Arts in Health team, Yorkshire Artspace and Museums Sheffield, and is funded by Sheffield Hospitals Charity and Arts Council England.
The Arts in Health team relies on the goodwill of our dedicated team of volunteers. We also regularly work with professional artists and musicians on a variety of creative projects across the Trust.