'Leaves an Impression'
Staff Art Club – print exhibition
The Arts in Health team are delighted to announce a new exhibition in the Seven Hills Gallery, C floor, Huntsman building, Northern General Hospital.
'Leaves an Impression' is a selection of colourful monoprints created in our sixth staff art club that took place at The Millennium Galleries in October. The sessions were expertly led by Rezwana Farin Sarkar, a local professional painter/printmaker with a studio at Yorkshire Artspace.
The workshops were accessed by 60 staff members, hospital volunteers and some of their children.
Here is what some of our colleagues said about the workshops:
'Really enjoyed coming. Nice to feel valued as part of STH and be able to access this.'
'So lovely that families are welcome. Thoroughly enjoyed this. Thank you – I feel so relaxed now!'
'Really lovely experience. Enjoyed making bright images with my son. We both loved it. Our new hobby I think! Thank you.'
'Very beneficial in all aspects – mental health, social side and learning new skills. Thank you!'
'Loved that I had the opportunity to bring my daughter – thank you. We really enjoyed learning a new way of making beautiful art.'
These works will be on display at the Seven Hills Gallery from Friday 2 December 2022 to Tuesday 28 February 2023.
The staff art club is part of the 'In & Out of Hospitals' arts programme and funded by Sheffield Hospitals Charity and Arts Council England.
Framing and installation of this piece was coordinated by the Arts in Health Team and kindly funded by supporters of Sheffield Hospitals Charity.
https://www.sheffieldhospitalscharity.org.uk/Appeal/art
For further details and feedback, please email Arts in Health sth.arts@nhs.net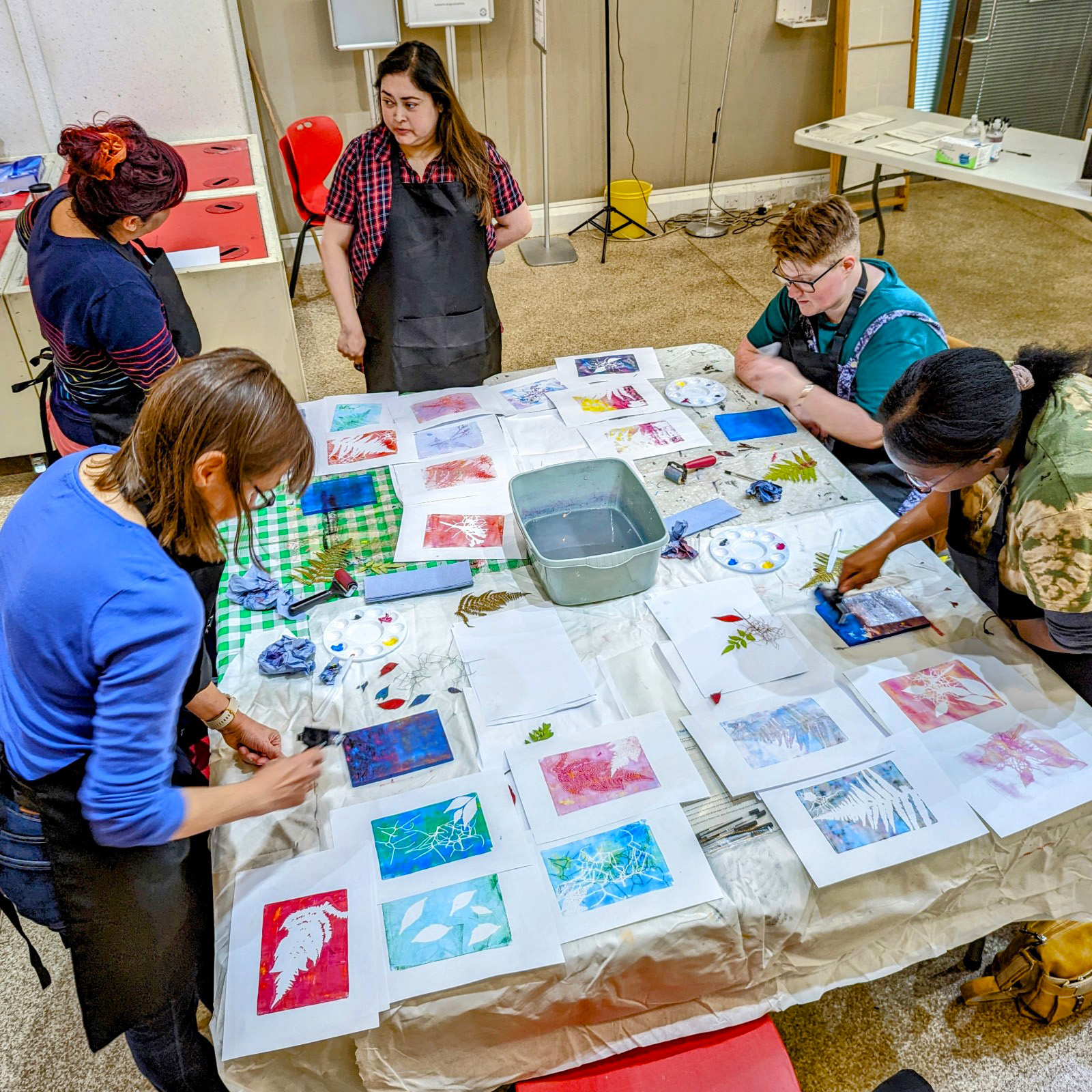 The Arts in Health team relies on the goodwill of our dedicated team of volunteers. We also regularly work with professional artists and musicians on a variety of creative projects across the Trust.