New Jo Peel Mural at Sexual Health
Local artist Jo Peel, whose work adorns many Sheffield buildings and landmarks, was commissioned by the Sexual Health department to paint a mural on the walls of their main entrance and stairs. Jo and her team of artist assistants completed this beautiful mural this September.
The artwork bears Jo Peel's signature style of painting and drawing, with her well-loved depiction of Sheffield scenery: the juxtaposition of the urban – bricks and cranes – and the natural – trees and leaves intertwining amongst the buildings.
You can see more of Jo's work and what else she has been doing on her website, https://www.jopeel.com/
For enquiries, please email sth.arts@nhs.net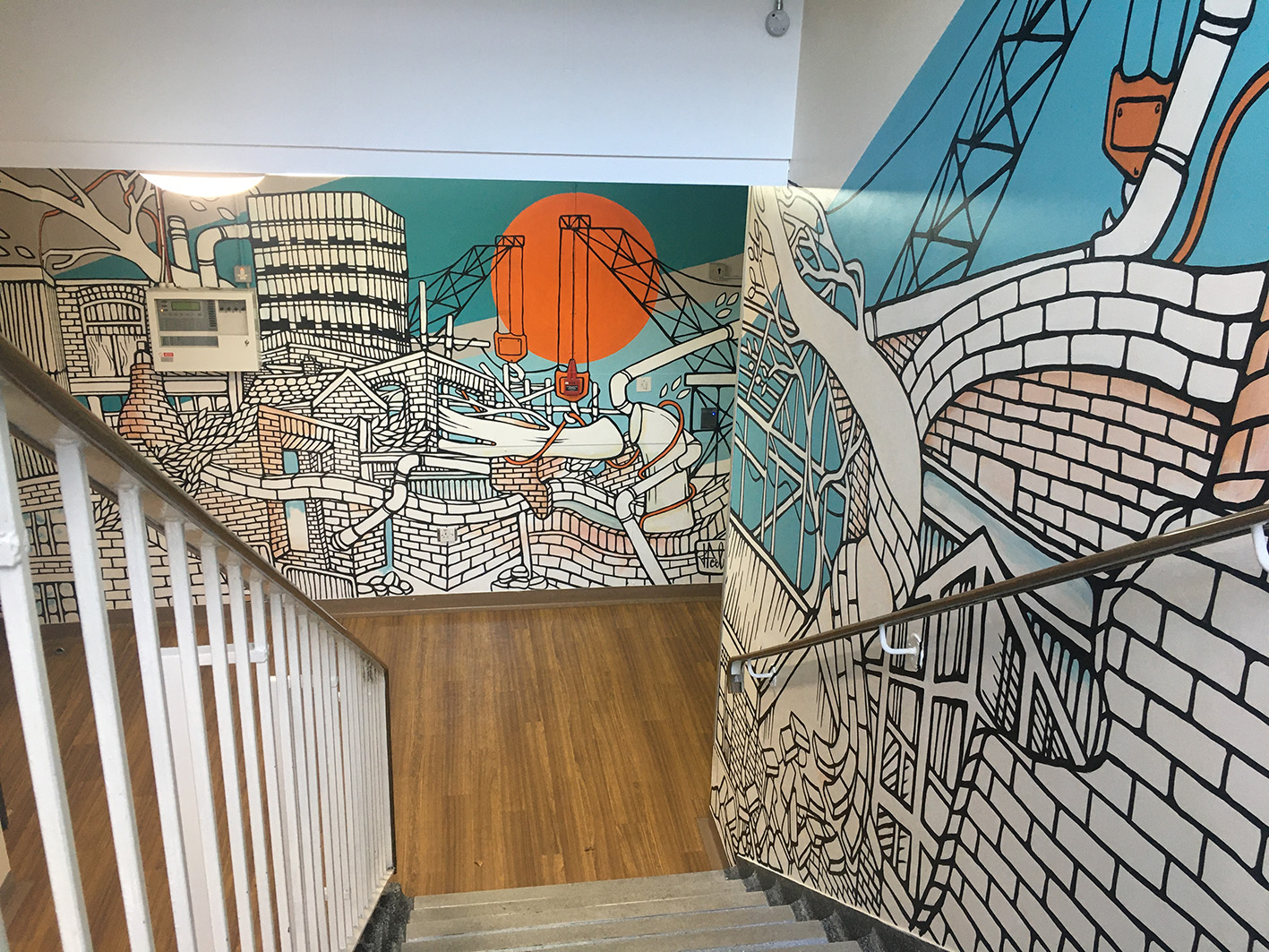 The Arts in Health team relies on the goodwill of our dedicated team of volunteers. We also regularly work with professional artists and musicians on a variety of creative projects across the Trust.